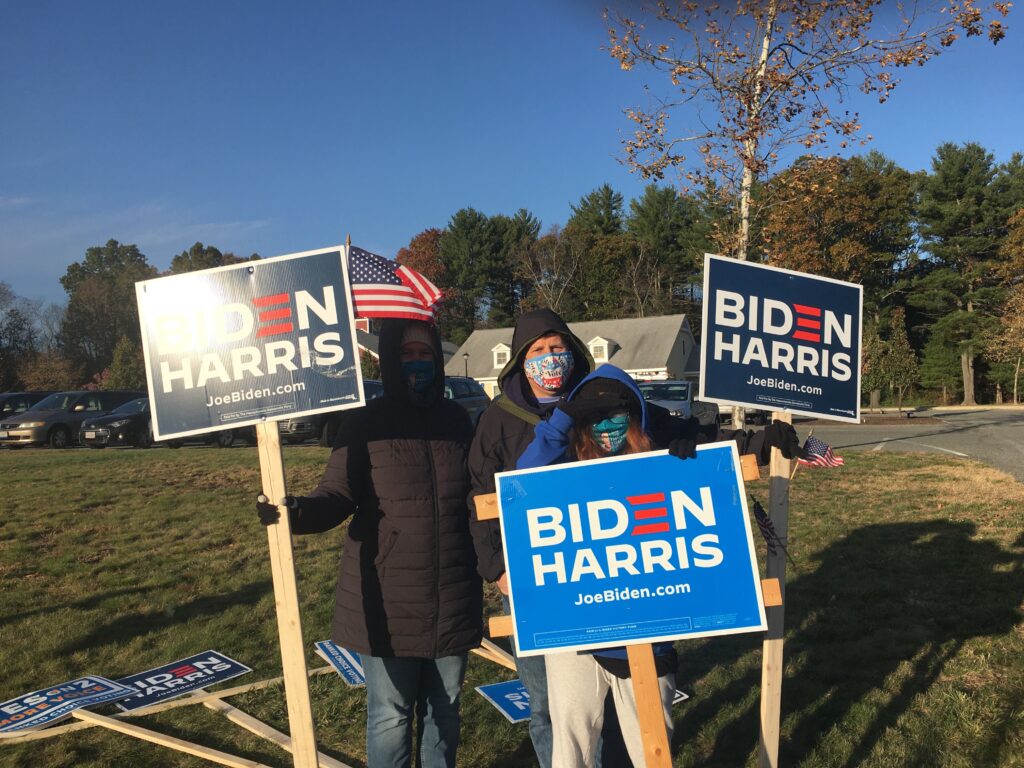 I used to love election day.
More than July 4, possibly on par with every fourth January 20, Election Day was a brilliant reminder that the United States was different. The exchange of power from one leader to the next, one party to the next, one philosophy to the next, was decided not with blood and bone but by ideas and votes.
I didn't revel in the outcome of every election, but I reveled in the knowledge that the American Experiment was not just alive but continuing to grow.
Eight years ago, when Romney was trying to unseat Obama, I wrote this: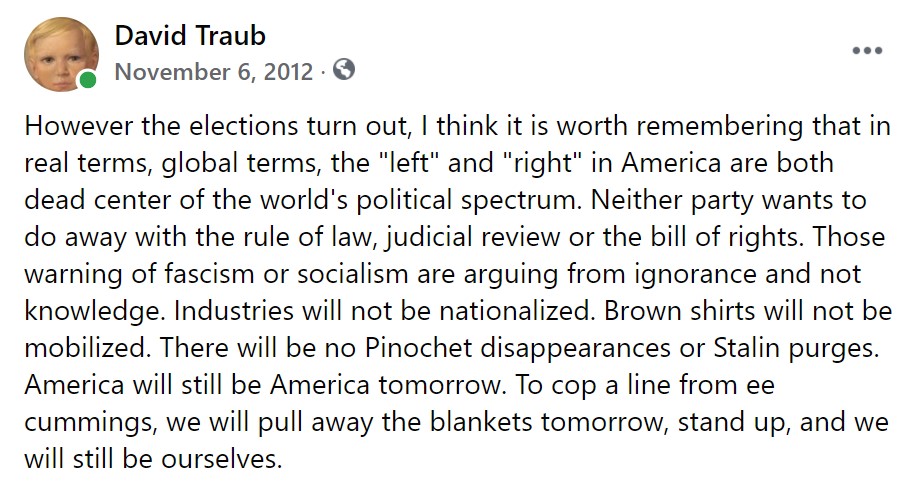 So little of this applies, now. We have a president who has told a group that preaches violence to intimidate opponents and gain political ends to "stand back and standby" in case they are needed. Roving groups of armed men who have swapped red hats in place of brown shirts have purposefully tried to intimidate voters in multiple states.
              People on-line marveled at what they saw as the stupidity of a MAGA-flag waving caravan stopping on the New Jersey Turnpike and blocking traffic, seemingly suiting no purpose but to alienate voters. What those posters missed is that there was a very specific purpose, and whether the caravan people could have articulated it or not, it is something they share with many bullies and abusers. The message is "I can break the rules, I can hurt you, and I will not face consequences. The rules don't apply to me."
              In state after state, the incumbent administration or its proxies have filed law suits trying to invalidate ballots on technicalities, like who authorized special accommodations to deal with the COVID pandemic which would not be raging at its current level but for the inaction of that administration.
               The party of Reagan is no more. The party of Eisenhower is no more. Tonight will either be the rebirth or the death of the American Experiment. That is not hyperbole, it is the five cards in our hand.
We went as a family to hold signs at a polling place in true blue Massachusetts. One extended family member was worried for our safety. I've held signs more than 100 times in dozens of locations – never before has anyone been concerned for my safety, or even considered it.
              No part of me believed that holding a sign in the cold was all that stood between Massachusetts cutting blue or red. We may not have changed a vote, but we changed how we felt. I have learned that the saying "better to light a single candle than to curse the darkness" has multiple meanings, and multiple ways it can echo and resonate through that darkness.
We lit a candle. We voted for freedom. For the integrity of the Constitution. And for decency.