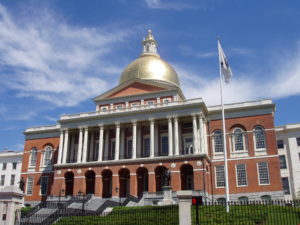 Twenty years ago today I woke up with no idea my life was about to change. I showered and took the train to Boston with my dad, put in day's work in the Senate and went home. On a whim I went out for a cup of coffee with friends.
My coffee was still warm when the-one-who-got-away walked in and sat with her friends at the other side of the room. At 26, I was old enough to know that life hurts sometimes and young enough to believe in fairy tales.
When I had calmed down enough to stand, I broke a three year silence with a simple "Hi Carrie." We talked until just after 2 a.m. When I tried to drive away, I made it less than a block before I pulled into a business and started to cry. Not like a baby, but like a man. When I could breathe again, I looked up at the night sky and said "God, I don't know what you are doing. But whatever it is: I'm in."
So much has changed since that day. But I still believe in our fairy tale. And whatever the future holds, Carrie: I'm in. Happy anniversary love. And thank you for our date. The best part of all this is that we are just getting started.
(Crosspost delayed a few days by adulthood and life.)