Soldier, scholar, horseman, dad.
William Butler Yeats' brilliant and haunting In Memory of Major Robert Gregory played in an endless loop in my mind last week. More exactly, I heard Ted Kennedy's voice paraphrasing, in his eulogy for his nephew,   the closing line of Yeats' eleventh octet: "We dared to think that [he] would live to comb gray hair."

Arthur C. Traub, Jr., at different times in his life a soldier, scholar, horseman, and daddy, lived to comb gray hair. And then, robust and strong, on the day after Christmas he lived no more.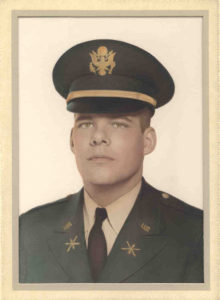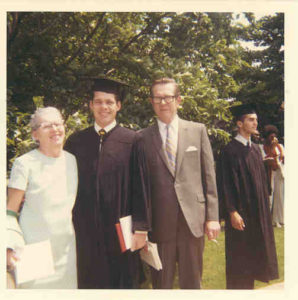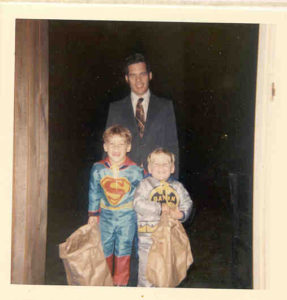 It could not have been more sudden. A widower for 55 weeks, he was in Mexico with his only daughter, her husband, and two of his five grandchildren for Christmas. Immediately after my mother lost her long, slow, dance with cancer on Dec. 8, 2016, my father came to stay with me for a month. Books on trauma recovery often make the point that survivors should spend the holidays wherever the ghosts are not. This year, he accepted the invitation to Mexico.
My sister has pictures of him on the deck of a boat wearing old guy sunglasses that don't quite look right on his face. He is at ease with his grandsons. He is a man at peace. He was as happy and as healthy as a 78-year-old widower can be. He had never used a cane. He had not spent a night in a hospital bed for almost 20 years. He didn't even wear glasses.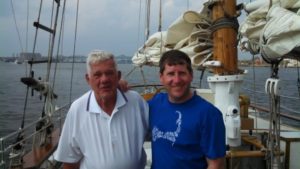 Above photo taken on Boston Harbor last summer.
The boat anchored so that the passengers could snorkel in the Pacific. The month before, he had been snorkeling along the Great Barrier Reef during the trip to Australia he had wanted to take at least since he told me so in the early 1980s. Being 78 and nobody's fool, he put a life preserver on so that he could just float about and look rather than joining the vigorous souls who were diving down. He had a heart attack in the Mexican water.
He was not someone who would have tolerated the slow erosion of independence – which can give way to the slow erosion of the sense of personal dignity – that aging can bring. Three of my four grandparents died after stays in nursing homes. The best nursing homes are defeating.
Given the choice between dying with diaper rash and bedsores in his eighties or dying with sunburn in the Mexican surf at 78, I think I know what my father – and most of us – would choose. I've had several people express some version of that admiring thought in the five weeks since my sister's broken voice came through my phone. Whether or not it was close to ideal for him, it has been hard for us. I have to shake my head and clear my vision when the thought arises of my sister and her two little boys being on the boat watching the vain attempts to revive him.
Ten days later we were all in Florida, standing in a function room with dozens of people who admired my father's intellect, tolerated his golf game, and time and time again talked of his kindness. A man I'd never met, and would not recognize if I saw him again, clasped my hand before he left. His voice was quiet and even as he said his name, explained that they played cards or bowled or did something together, and then said "Your father was the nicest man I have ever met."
My father had faults and he had shortcomings. There were parts of life that baffle others that came to him naturally, and parts of life that seem obvious to others that baffled him. He held two degrees from MIT and burned the engine out on his first post-college car because no one told him that you needed to change the oil. The Volkswagen seized and died on Boston's Southeast Expressway with his boss in the car for good measure. Decades later, one of his friends would teasingly call him Art Goodwrench – but only to his face.
His brothers joined us at the memorial in Florida, as did a Traub niece and nephew, flying in from afar. Some of us wept as an honor guard folded a flag into a perfect triangle and presented it to us on behalf of a grateful nation.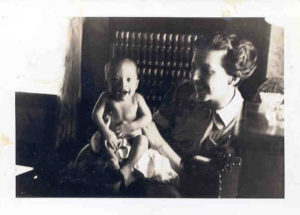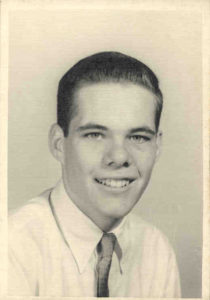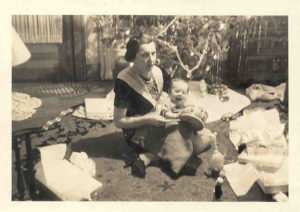 The jumble of emotions since that day has been confusing. It is very much unlike the five weeks after my mother passed, when I was very much engaged in hosting and taking care of him. What is most remarkable is how often I go to call him. Not to ask for help or advice, though I have done plenty of that over the years. Just to connect. I have no great epiphany here. No great lesson to impart.
I have a hole where I used to have a father.
I have memories of kindness. And I try to find solace knowing that he lived to comb gray hair. Sometimes it works.